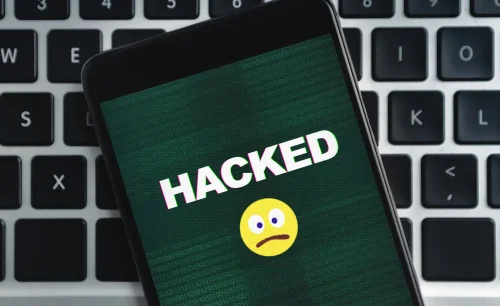 What is SIM Swapping?
How to Protect yourself from this new threat
Have you heard of SIM Swapping? This is where the bad guys call your cell phone carrier, pretend to be you and enable call forwarding or essentially transfer service over to a new SIM (Subscriber Identity Module) card in their possession. Once they are successful, calls coming into you are automatically forwarded to the bad guy's phone. Should this person have knowledge of where you bank and your account number, they can request the phone call to get the secure access code required when logging in from an unknown device. And just like that they have access to your online banking.
Protect Yourself – Call your cell phone carrier and add a password or pin to your account. This will stop the crooks as they won't know the code and cannot implement automatic call forwarding. Do this today!

Remember a few things:
If you get a phone call and something doesn't sound right, hang up and call the company they are claiming to be. 
Be careful of what information you share with people, this includes passwords, member numbers, address, etc. 
Hackers and Social Engineers will try anything to steal your information, so be sure to stay vigilante of potential threats
---