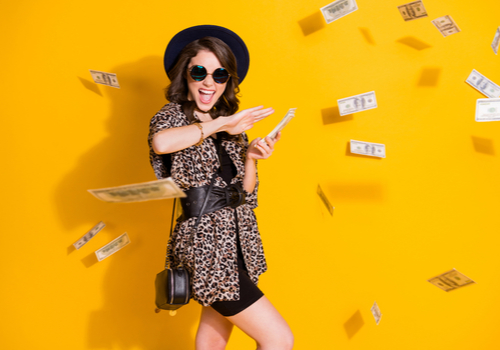 Why enroll in Overdraft Boost?
A $30 monthly fee means that you no longer will be charged for every overdraft
If you need extra help each month and are paying fees for each overdraft, Overdraft Boost will help to minimize those fees.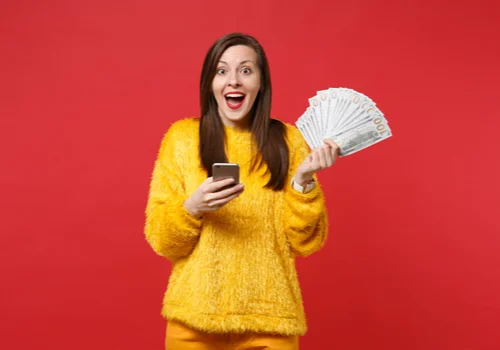 How to enroll in Overdraft Boost
Enroll in Enhanced Overdraft Protection (ODP)
Login to Online Banking
From the left menu, click Services > Get the most out of your banking > Overdraft Boost
Complete the form & Submit. 
Your request will be reviewed for approval. 
Get Started
Can I cancel Overdraft Boost?
If I don't overdraft at all in a month, will I still be charged the fee?
Yes, if you have enrolled in Overdraft Boost, you will be charged a fee whether you overdraft or not.
Certain restrictions apply and subject to approval. First Community Credit Union (FCCU) reserves the right to decline any request.  Please refer to your Consumer Deposit Agreement disclosure for additional details. An overdraft occurs when there are not sufficient funds in your account when you make or authorize any transaction that exceeds the Available Balance that you access by check, electronic or by any other means available.  If this occurs, rather than returning the transaction to the sender for insufficient funds, and charging a Rejected Item fee, our discretionary Overdraft program may provide eligible members in good standing with the opportunity to limit all overdraft fees and returned item fees.  By enrolling in the Spot Me program, you authorize FCCU to deduct $30.00 on a monthly basis from a designated FCCU checking account.  The Spot Me program may only be used on one (1) FCCU checking account at a time. The program fee will begin to be deducted thirty (30) days after enrollment for new membership accounts (accounts less than 30 days old) and will be billed on each monthly anniversary date thereafter.  For existing members, the program fee will be deducted at enrollment and on the monthly anniversary date of eligibility and monthly thereafter.  When enrolled in the Spot Me program, eligible members are entitled to overdraft an account, as needed, which may reduce the normal and customary overdraft fees typically charged as part of the Overdraft Privilege program. Members must be enrolled in the Enhanced Overdraft Privilege program to participate in Spot Me.  FCCU will pay overdrafts, up to $500.00, at any one instance.  Any presented items which exceed the aggregate $500.00 overdraft limit will not be paid and will be returned.  A fee will not be assessed should the transaction or purchase cause the account balance to become negative by $5.00 or less. Discretionary payments against insufficient fund balances made by FCCU do not create an agreement to provide prior notice of its decision to refuse to pay any items presented for payment.  Spot Me fees charged, regardless to whether the member has insufficient funds against presented items during the month or not, are counted as a participation fee and is not considered a finance charge, under Regulation Z.  As such, no refunds will be issued should there be no overdrawn items during the month. The Spot Me program is not a line of credit and is not guaranteed.  You should manage your accounts responsibly and never regularly depend on any service to pay for such transactions.  Please be aware that transactions may be processed in any order, but are generally processed in the order received.  To avoid excessive overdrafts, you should carefully track all of your transactions to ensure you have sufficient available funds when the transactions are presented for payment.   Participation from the Spot Me program may be cancelled at any time, and should not be considered as an opt-out under Regulation E.  Members may be removed from the Spot Me program, at FCCU's discretion, for excessive overdrafts, negative balances which exceed thirty (30) days, or any other identified account abuse.  If removed, members may be eligible for FCCU's Overdraft Privilege program and all terms, such as overdraft fees and the rejection/return of presented items apply.  The eligible member may also be removed from the Overdraft Privilege program as well in addition to Spot Me.  Alternatively, if an eligible member, participating in the Spot Me program, is notified that they will be removed from the program for reasons noted above (for example: excessive overdrafts, negative account balances or other identified account management concerns), the member may have the opportunity to meet with a designated FCCU financial counselor in order to remain within the Spot Me program.  A financial counselor will discuss responsible account management and, if applicable, discuss available payment options for overdrawn accounts. If the member remains in the Spot Me program, all current program terms and restrictions apply. If the member chooses not to meet with a counselor at this time, they will be removed from the Spot Me program and may be eligible for FCCU's Overdraft Privilege program, as noted above.