Skip-A-Payment on your FCCU loan whenever you'd like.
Take a break from loan payments and breathe easy! Skip-A-Payment up to two times per year and put extra funds in your pocket when you need it most. Choose to skip one monthly payment or choose to skip two monthly payments in a row, if needed. 
Breathe Easy and Save Money on Skip-A-Payment
$4.95 monthly fee, or $59.40 annually, provides two eligible loan payment skips in a 12-month period. 
Enroll multiple eligible loans to benefit from Breathe Easy.
Skip-A-Payment whenever you need to up to two times per year.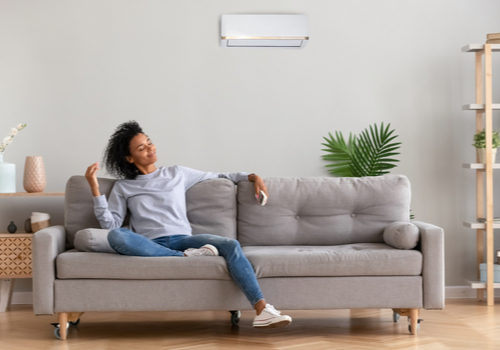 Enroll Today!
Log in to Online Banking.
From the left menu, click on Services > Get the most out of your banking > Breathe Easy Enrollment
Complete the enrollment form.
Click to accept the Terms and Conditions.
Click Submit. 
How to request to Skip-A-Payment with Breathe Easy
Make sure you are enrolled in Breathe Easy.
Login to Online Banking.
From the left menu, click on Services > Skip A Pay Request
Complete your request form. 
Agree to the terms & Submit 
What happens if I pay off my loan?
You will no longer be charged a monthly fee of $4.95 after your FCCU Loan has been paid off in full.
How do I qualify to enroll in Breathe Easy?
You are required to make three monthly payments, have a qualified loan, and be positive on all of your accounts with FCCU.
What loans are not eligible for Skip-A-Pay
Mortgages, Home Improvement Loans, Home Equity Loans, Home Equity LOC, Teacher Appreciation Loans, Auto Leases, Dealer (Indirect) Loans, Credit Cards, CD Secured Loans, Single Payment Loans and eBusiness/Commercial Loans.
What if I want to skip twice in a row?
When you are enrolled in Breathe Easy, you are allowed to skip two consecutive monthly payments.
Certain restrictions apply and enrollment is subject to approval. First Community Credit Union (FCCU) reserves the right to decline any request.  Annual fee of $59.40, billed in installments of $4.95 per month, per loan, upon approval, applies. Program will renew automatically each year until cancelled or until loan payoff, whichever is earlier, and the installment fee will continue to be charged, even if you do not choose to skip one or more payments during an annual period. Payment will be automatically deducted monthly on your enrollment date from your designated FCCU share/checking account.  By participating in this program, enrollees will be entitled to advance the payment due date (that is, skip a payment) on up to two (2) loan payments during each annual period, and the skip-a-payment deferrals may be consecutive.  In order to be eligible, the member must be in "good standing" as determined by FCCU in its sole discretion and have made at least three (3) loan payments on the subject loan, not including any promotional deferred payments.  If there is more than one borrower on the loan, you agree that you will inform and obtain the consent of borrowers to skip each payment requested.   Skipping a payment will extend the current balance of the designated loan and the maturity date by the amount and number of the payment(s) skipped and interest will continue to accrue on the deferred and outstanding loan balance during the skip-a-pay period.  All terms of the original loan agreement will remain in effect, except for those designated payments selected for deferral and the regular payment schedule will resume on the month following the deferred monthly payment (or the month following the last deferred monthly payment if two payments are skipped consecutively).  If Guaranteed Asset Protection (GAP) has been purchased, claim coverage may not extend beyond the scheduled term of the loan as set forth in your loan disclosures.  Exceeding the maximum number of skips allowed (as detailed in the GAP Agreement) may affect the payable of any GAP coverage amounts.  If you have recurring automatic payments set up from another financial institution or automatic Online Banking payment(s) for your loan(s) it is your responsibility to stop any automatic payments from those sources during any skip-a-pay period you selected. We are not responsible for stopping any automatic payments you have arranged to pay your loan nor are we responsible for resuming any preauthorized automatic payments when the regular payment schedule resumes. If any automatic payment is received during a skip-a-pay period, it will be applied to the loan and the skip-a-pay request will count toward your two annual skip-a-pay entitlements.  Any fees incurred from another financial institution will not be refunded.  You may cancel your enrollment in the program by contacting us. Should you decide to cancel your enrollment in the Breathe Easy program, you will continue to be charged for the entire twelve (12) month period. Only one Breathe Easy program may be used per loan, regardless of the number of members on the loan.   Loans not eligible include:  Mortgages, Home Improvement Loans, Home Equity Loans, Home Equity Lines of Credit, Lines of Credit, Teacher Appreciation Loans, Auto Leases, Dealer (Indirect) Loans, Credit Cards, CD Secured Loans, Single Payment Loans and Business/Commercial Loans.