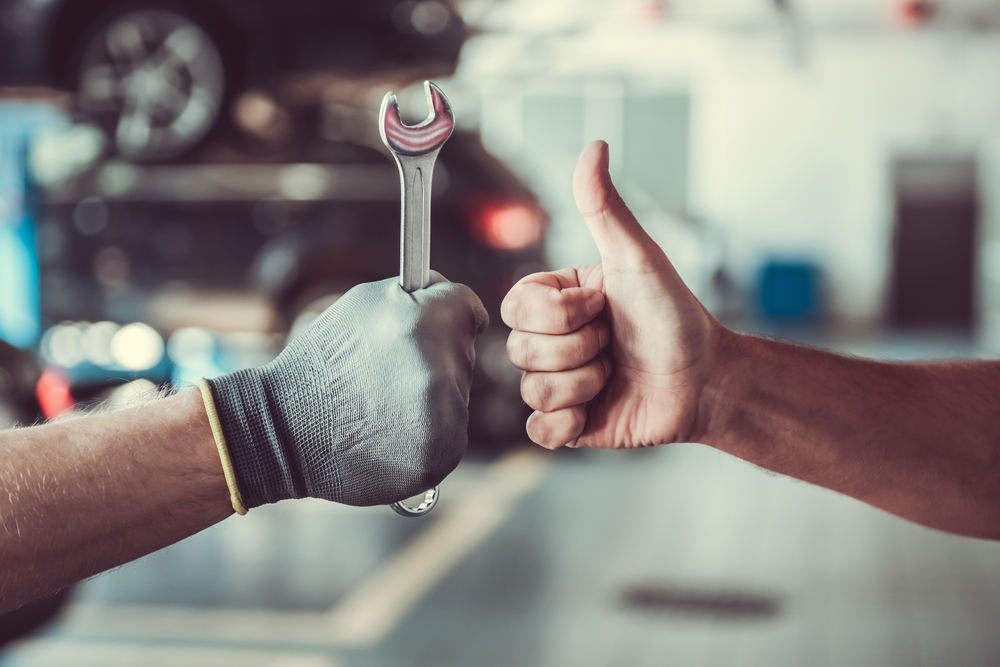 Why you should consider an Extended Warranty
We often hear extended warranties and think they are not all they're cracked up to be. While this can be the case, as some have extensive rules, getting one is not always a bad idea. Often unexpected vehicle repairs get costly, and on average, unless you've been putting at least $50 away each month, you won't have enough to cover the costs on your own. An extended warranty can give you peace of mind knowing if your vehicle has mechanical or technical issues; you can take it to get repaired at a fraction of the cost if it costs anything.

FCCU offers our extended warranty or mechanical breakdown protection, as you'll hear your Loan Consultant refer to it. This coverage lets you know your vehicle is covered if it needs certain repairs. FCCU offers different mechanical breakdown protection types based on your vehicle and needs. The other options include terms and mileage options for you to select.

While we offer different levels of coverage, all of our mechanical breakdown protection plans have the following in common:
 • $0 deductible - you won't have to pay out of pocket when you take your car in for repairs as long it's within the parameters of the policy
• Any licensed mechanic nationwide can repair the vehicle - this includes those at dealerships; as long as the mechanic is ASE certified working out of a repair shop or dealership, they qualify as one of the places you can take your vehicle.
• 24/7 roadside assistance - in the event you're far away from friends, family or home and have a mechanical or technical failure, you can utilize the roadside assistance feature within your policy
• Rental car allowance - while some other coverages offer a rental car allowance, ours is very competitive as it offers up to $50/day for up to $250 total allowing you to focus on the repairs and getting your vehicle fixed instead of having to worry about paying for a rental car.
• Trip interruption coverage - when you're on a road trip far from home and have a mechanical or technical failure, you can rest easy knowing that you'll have a place to rest your head that night without any additional costs, so if you can't get to a mechanic until morning or the repairs take a day or two it's not a problem.

These are just a few of the many benefits that come with our mechanical breakdown protection. The best part is that our coverage is often much less than what you'll find elsewhere because our mechanical breakdown protection comes to you at cost. Unlike many other offers you may encounter with hidden fees and overhead fees included in the price, we often can get you hundreds to thousands of dollars off the price of what you will find elsewhere and often with the same if not better coverage.

Don't let the uncertainty of mechanical and technical failures ruin your financial freedom, and ask your Loan Consultant about the mechanical breakdown protection your vehicle qualifies for.
---