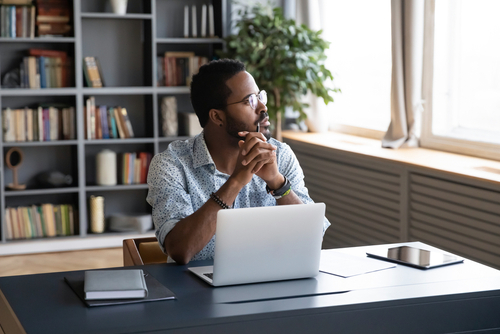 How to Expedite the Application Process
You can do a few key things during the application process to ensure a smooth loan application and increase your chances of a quick approval and loan process.
Thoroughly complete all fields within the application 
this is the most crucial step and can help prevent your application from getting stuck in a pending decision status. When filling out your application, it's best to have at least 5 years or more of your job history listed and 5 years of history pertaining to your home address. This helps the underwriters and loan department process your application faster without as many hold-ups.
Pro tip: Make sure to list your employer's telephone number and address as well.
Provide documentation up front
Submit all identification documentation at the beginning to help expedite how quickly our underwriters will review your loan. Submit a copy of your driver's license or government-issued ID at the end of the application and a copy of your most recent two paystubs. If you're self-employed, submit a copy of your last two years' tax returns or begin to gather them immediately after applying.
Pro tip: If you moved within the previous year, submit a copy of your new address either with a government-issued ID, the lease/mortgage agreement or your current utility bill showing your name and the new address.
Lift your credit freeze right before applying
this helps expedite the process because if you submit your application and the credit freeze is still active, it will look like you don't have any credit. This will make our underwriters have to wait to review the application until the credit has been pulled officially; this can cause delays. Lifting your freeze before applying helps prevent you from dragging out the loan decision process of waiting for the credit bureau to lift the freeze.
Submit all known vehicle info
this is true if you're applying for a vehicle refinance or a new/used vehicle and already know the vehicle you're getting the loan for. At the time of the application, include the VIN number and the exact mileage for expedited processing, and while you're at it, submit a copy of the current auto insurance too. Pro tip: If you already have an official purchase order* from the dealership, submit that with your application.

* Official Purchase Orders will not say "INTERNAL USE ONLY" *
Check your emails and text messages regularly
if you've applied but haven't heard anything yet, check your email and text messages frequently. This is one of the main ways you will be contacted to submit further information if needed, and the faster you can reply with the required information, the faster your loan can be processed. Pro tip: Opt into texting when you can, as this helps to communicate directly with the loan department if you cannot answer the phone throughout the day.
We know you don't want to wait for a decision, so help us help you. By following these steps, you can increase your chances of being approved and help to quicken the decision process time exponentially.
---