Overdraft Options
Emergencies happen, set up a safety net for your finances.
Dealing with overdrafts can be costly, but FCCU has other less expensive overdraft option plans that may serve you better in addition to or in lieu of the Overdraft Privilege Program. Give us a call at 281.856.5300 or stop by to talk about these alternatives which may include automatic account transfers from a line of credit, credit card or a savings account.
Overdraft Transfers
Opt-in to Overdraft Transfers to increase your peace of mind when you don't have enough funds in your account. We'll automatically use your back up funds such as your FCCU Credit Card, line of credit or share (savings) account to cover your transaction for a small fee of $5.
Overdraft Privilege (ODP)
Overdraft Privilege allows you to overdraw your checking account up to a pre-determined limit to pay a transaction. A fee is charged each time we pay an overdraft. Please see the fee schedule below. For overdraft transactions under $5, we will not charge to cover these transactions. A fee will appear in your account but will be refunded the next business day. FCCU will strive to pay your reasonable overdrafts as a discretionary courtesy and not a right or obligation up to the pre-determined ODP limit on your account, including the ODP fee for each transaction as long as your account remains in good standing.
Overdraft Options
FCCU is your dedicated financial partner and we recognize that managing your money can be challenging at times. Our Overdraft Privilege (ODP) Program helps you control your money and avoid excessive fees. Standard Overdraft Practices come automatically (Standard ODP) with most checking accounts upon qualification.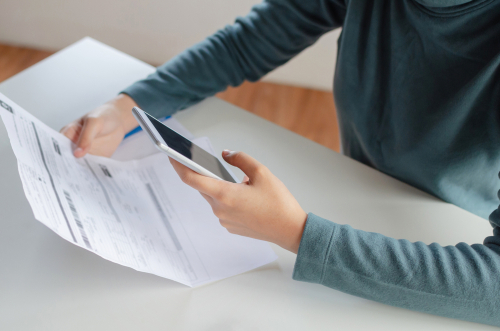 Standard Overdraft Option
The Standard overdraft option covers the following types of transactions:
Check and other transactions made using your checking account number (for example, ACH transactions)
Automatic Bill Payments
Recurring debit card transactions
will cover the following transactions, if you opt-in to this coverage:
ATM transactions
One-time and everyday Debit Card transactions
Can I withdraw cash over $10,000?
Can I withdraw cash over $10,000?
Yes, if you have the funds available and choose to withdraw the funds in the form of cash, we ask that you call us 3 business days ahead of time so we can arrange to have the funds on-site. We recommend you consider taking large sums of money in the form of a certified check as this is safer than having large sums of cash on you. If you choose to take a check, no advance notice is needed. However, if you would like cash, call us at 281.856.5300 and provide us with the which branch, the amount and when you will be by to withdraw the funds.
How do I cancel Bill Pay?
How do I cancel Bill Pay?
Login to Online Banking and choose the "Services" tab, then select "Secure Mail" to submit your request.
How can I change the PIN on my card?
How can I change the PIN on my card?
You may change your PIN within our supplemental app FCCU Card Manager. Download the app from the Apple or Google play store and register your debit and credit cards. Make sure the app is showing your debit card and select Manage Card > Manage PIN. Enter your current PIN and then choose your new PIN. Click Continue when you are done and your new PIN will take effect immediately.

Or, you may call 1.833.852.1354. Enter your card number and when prompted and choose option #2 to change your PIN.

If you don't know your current PIN, you will need to stop by any location of FCCU and we will assist you in repining the card.
1
APY is Annual Percentage Yield. Withdrawals, penalties and fees could reduce earnings. Dividend rates and APY are subject to change monthly without notice at the discretion of the Board of Directors. Dividends are paid at the end of the period from current income and available earnings after required transfers to reserves. The above rates were paid for their respective dividend period. These rates are not guaranteed for the current dividend period. Rates may change after account opening. All accounts must remain open through the end of the dividend period to be paid the accrued dividends. Checking and Money Management account dividends are earned on the daily balance and paid monthly. Rates quoted were last paid on November 30, 2023. Dividend rate and APY are subject to change monthly without notice at the discretion of the Board of Directors. In order to qualify for membership, In order to qualify for membership, Membership is open to anyone that lives, works, attends school or worships in one of the
Texas counties
we serve, any person employed by a
Select Employee Group
, or any relative or family member of an FCCU member or employee.
2
Overdraft Options are available on most FCCU consumer checking accounts being maintained in good standing and the member is 18 or older. Standard Overdraft Practices automatically come with most accounts. For debit and ATM transactions to be covered, you must Opt-in to Enhanced Overdraft Privilege. Overdraft Transfers are an option. Nominal fees on a tiered structure of $10 for the first overdraft, $28 for the second through fourth transactions and $35 for the fifth transaction and beyond in a 12-month rolling period may apply for the service selected. Overdrafts must be covered to bring the account to a positive status within 30 days to avoid further action being taken. First Community reserves the right to decline to pay any transaction if a loss has occurred to First Community.